OUR SATELLITE DATA PROJECTS AND SERVICES
OUR SERVICES – Make satellite data analysis simple
Cryo2Ice is a campaign that increased the ground track intersection of the CryoSat-2 and ICESat-2 satellites over short time intervals. The orbit change of CryoSat-2 is an enabling step for applications that require co-incident data, such as measuring snow depth and capturing the temporal variation.
Using our high performance spatio-temporal query platform, the Cryo2Ice Coincident Data Explorer enables users to visualise the spatial intersections for a given time window and download the ESA and NASA data products.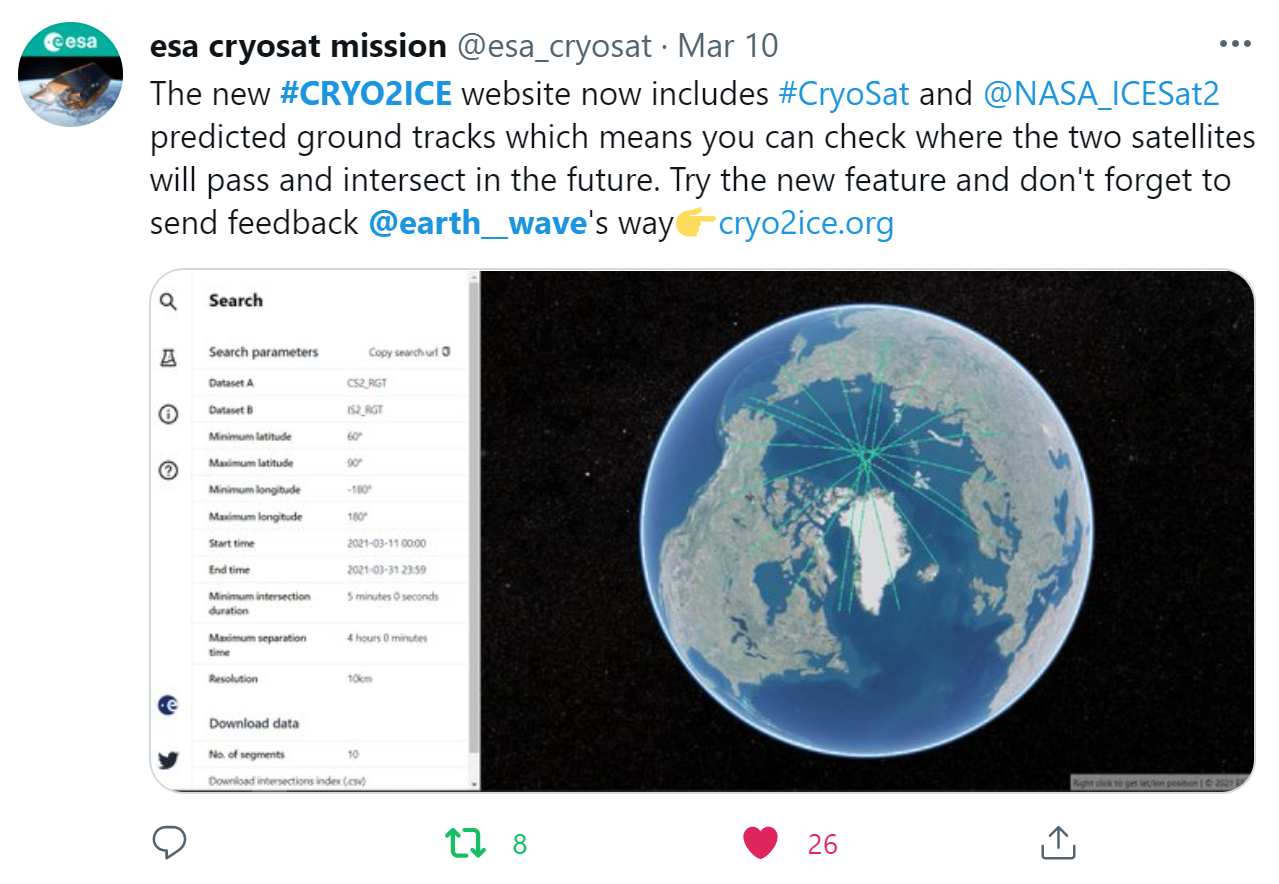 Our MALARD Platform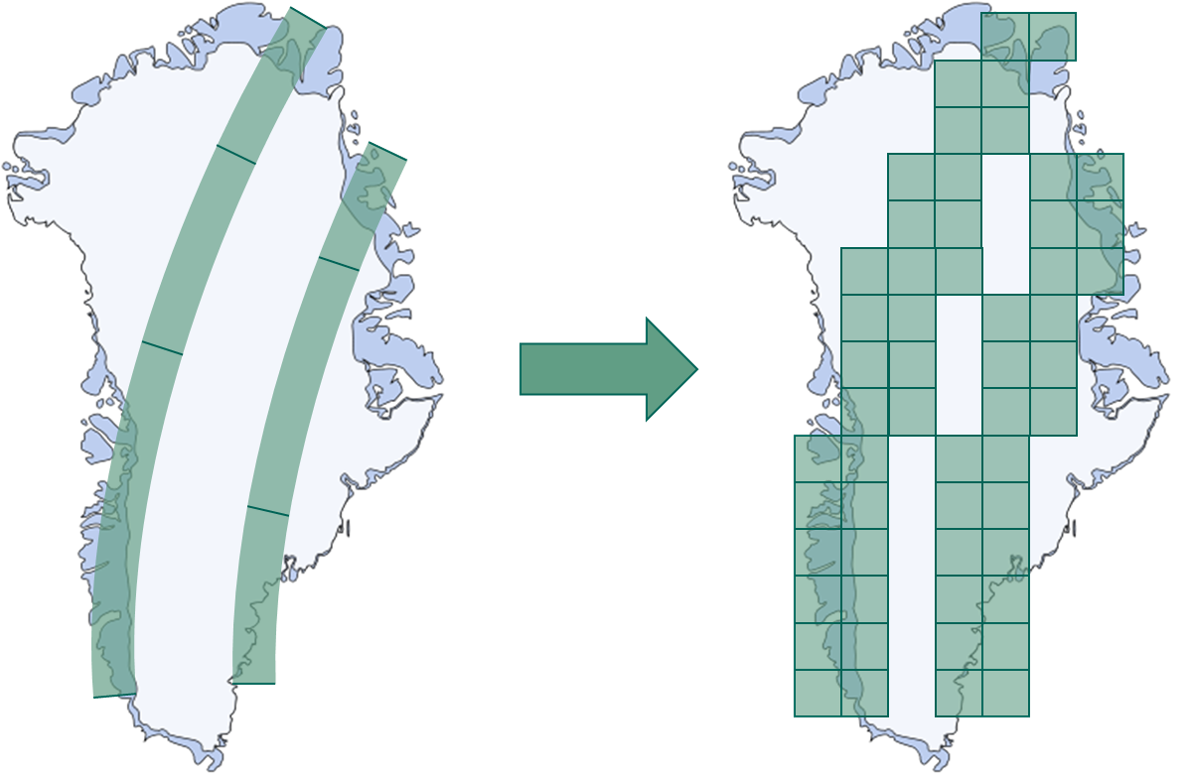 MALARD is a scientific computing platform for analysing Earth Observation satellite data. It enables analysis close to the data in a cloud computing environment.
Satellite data is converted to easy to use intuitive data
Our novel approach to store data increases performance for spatio-temporal analysis
The data structure opens up new possibilities to exploit data
Supports distributed data processing
Easy access through a Python API
CASE STUDY – MALARD provides thematic altimetry products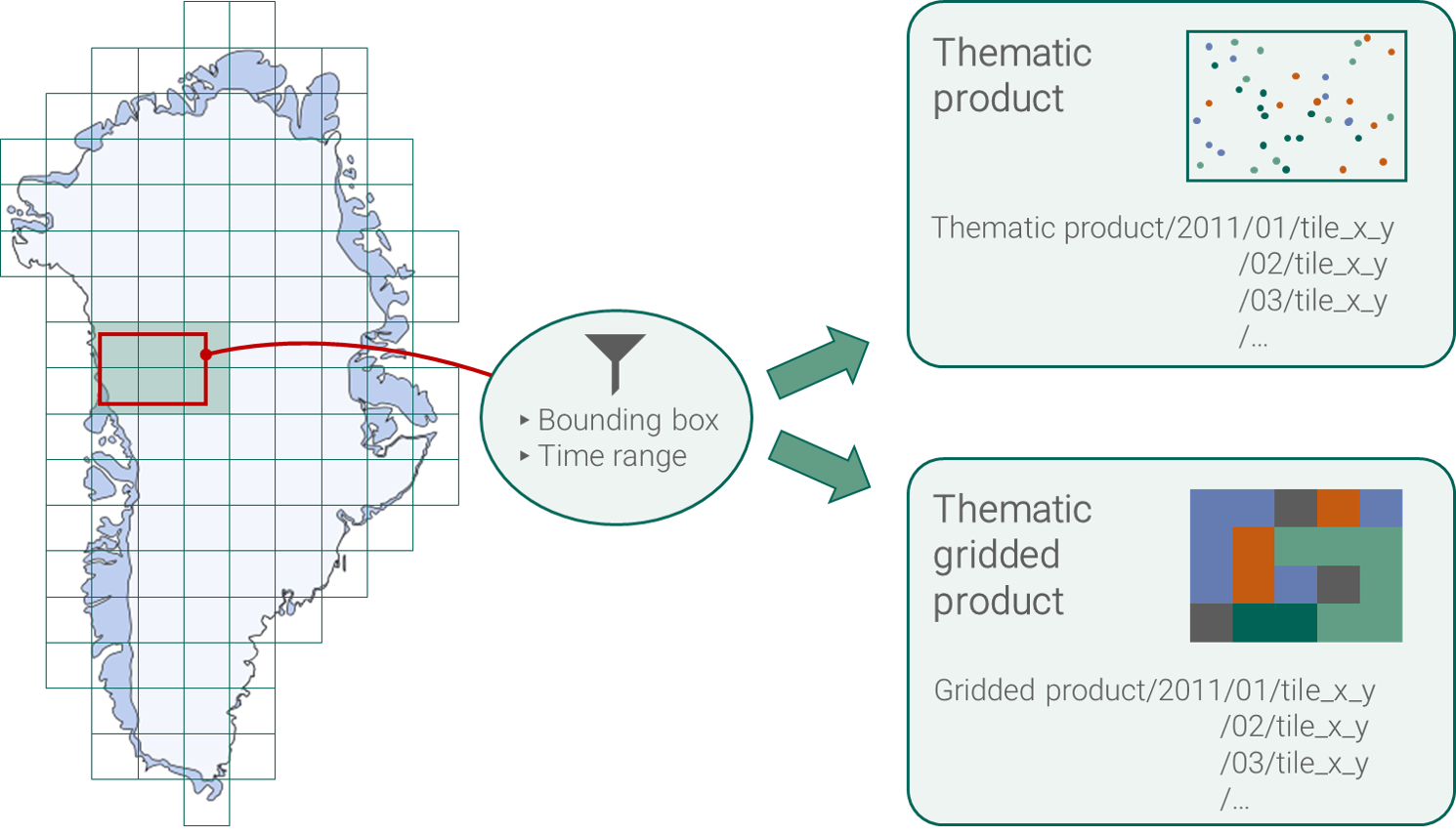 MALARD is used for a service to the European Space Agency (ESA) to provide a user-friendly access to thematic altimetry data products. The data is converted from the conventional satellite acquisition data structure to our spatio-temporal data structure, which ensures flexible download and display of data through space and time.
Find out more about our Cryo-TEMPO (CRYOsat ThEMatic PrOducts) project here.